Stand Alone Power System – South Australia
Portagrid Electrical was engaged to Design Supply and Install a Stand Alone Power System (SAPS) on a farm which is located several hours north east of Adelaide.
The system was designed to provide energy to pump drinking water for hundreds of head of livestock.
The system consists of a 60kW three phase Selectronic power supply, 102kWh battery bank and 100kW Solar Array, integrated with their existing 60kVA auto start Diesel generator.
Since commissioning in early December 2022, the system has reduced Generator run time to average 4.3Hrs per day, down from an average of 16hrs per day. Generator run time in the Winter months is expected to be significantly lower again.
This SAPS system is achieving significant savings in the cost of diesel fuel, associated fuel logistics and servicing.
Remote Area Power System – Lawn Hill, Boodjamulla National Park
The Portagrid team are excited to announce that successfully completed the upgrade of the Remote Area Power System at Lawn Hill Boodjamulla Ranger Base in western Queensland.  The Department of Energy and Public Works along with Queensland Parks and Wildlife engaged Portagrid to be design, construct and build the RAPS system which consists of a 100kW Solar Array, a 40' battery and control modules.
The new Portagrid system replaced an aged and outdated energy generation system and now provides up to 100% of the site energy needs from the Solar array saving significant amounts of diesel generator related energy costs for the next 10-15 years. 
The project was completed ahead of time and on budget without unforeseen variations. To date, the generator run time has been reduced to only the exercise period run cycles which are 1hr per week. NIL generator run time to date and since commissioning in mid October 2021.
Lawn Hill Gorge, Boodjamulla (Lawn Hill) National Park is located near Camooweal in North Western Queensland and is home to the Waanyi Aboriginal people and one of the most unique natural spring gorges in Queensland. 
We have been delivering projects for QPWS since 2010, however this is the first project where Portagrid units are being installed. 
Stand Alone Power System – Indigenous Communities
Portagrid have pre-built  2  x 20 foot containerised Stand Alone Power System units for DICE Australia Pty Ltd based in the Northern Territory.
These units will be deployed into Indigenous Communities on Groote Eylandt where they will have a major reduction in their usage and reliability on Diesel fuel as well as generate considerable financial savings for the communities.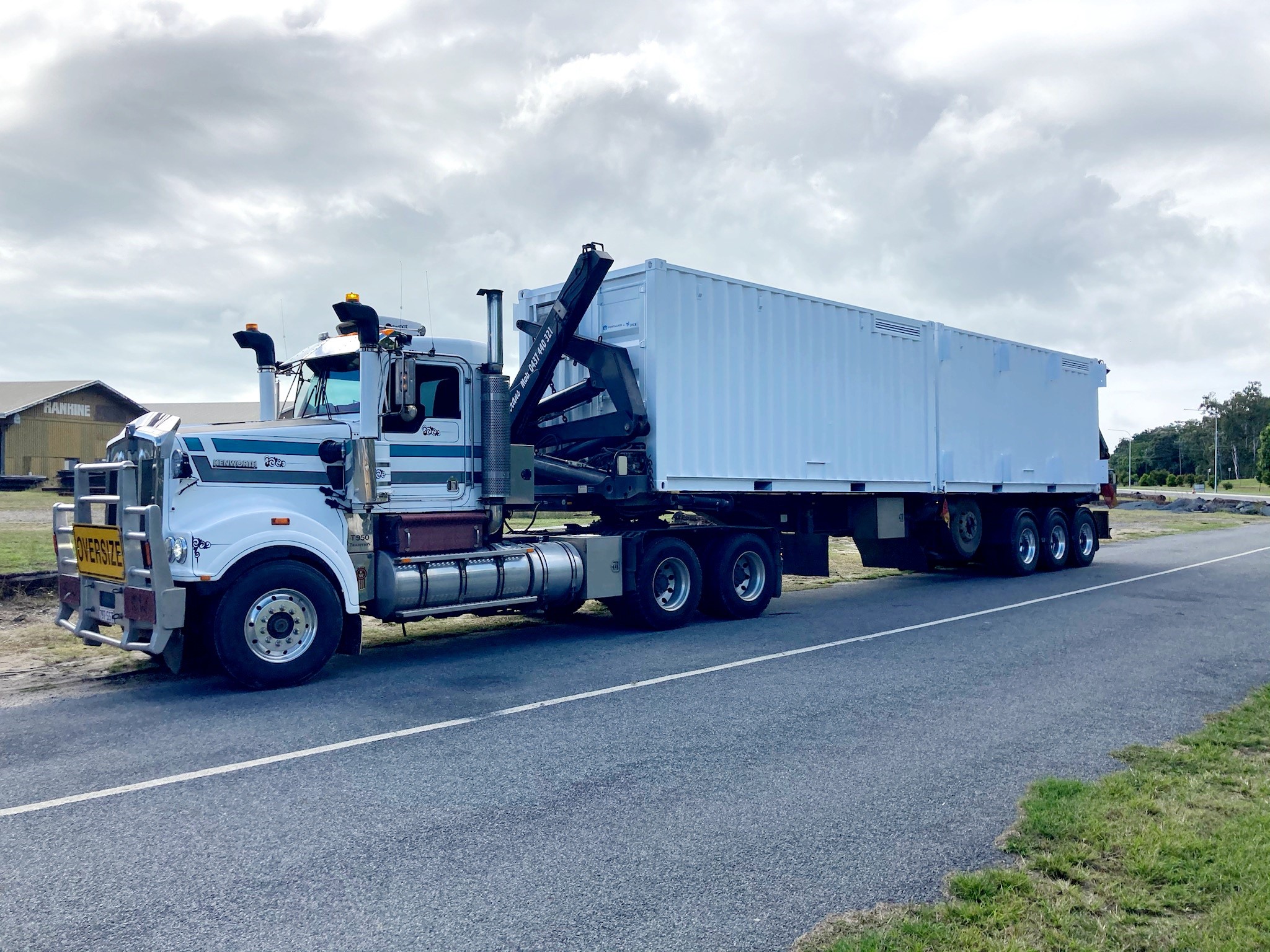 Stand Alone Power System – Agribusiness
Portagrid have installed a very unique system at Howe Farming on the Atherton Tablelands. The containerised system was designed, built and tested inhouse prior to being installed on site with a tilted array.
This system will power a farming site where there is no connection to the grid network. The SPS system which integrates battery, inverter, solar panel and generator  technologies will provide 24hrs of continuous power on the farm.
Battery Energy Storage Unit
Portagrid have supplied a Battery Energy Storage unit to a remote Indigenous community project for one of the largest Indigenous owned and operated Company in the Northern Territory.
The Container was customised and pre-wired in Portagrid's manufacturing workshop before being transported 1600kms to site. Engineered and Certified container mounting plinths were supplied for this project as standard.
The system is expected to achieve an operational cost reduction of approximately 90% and provide savings equal to or greater than the finance cost for the repayment period of the SAPS system.
Stand Alone Power System – Ergon Energy Network Trial
Ergon Energy Network provided grid power to a remote location which has unique and challenging features such that alternate solutions for providing safe, reliable and accessible power supply other than the existing grid Single Wire Earth Return (SWER) were sought.
The site operates as an historical tourist site and is located on the southeast tip of Bustard Heads, a headland about 20 kilometres northwest of the township of 1770, within the Eurimbula National Park.  The lighthouse and museum at Bustard Head, south of Gladstone, is serviced by 24km of SWER network through national park with thick vegetation and difficult terrain that is often impassable in wet weather or high tides. 
Portagrid completed the design, in-house customisation, pre-wiring and testing of a Mini-Modular Stand-alone Power Supply System to generate and store energy using solar PV, batteries, and a back-up diesel generator.
Despite the logistical challenges of transport, communication, location, machinery, weather and environmental aspects, Portagrid, ASE and Energy Qld worked together to successfully deliver this project within the required timeframe.
For more information on the project, EQL has released the following media release;
 https://www.ergon.com.au/network/help-and-support/about-us/news-hub/media-releases/regions/general/stand-alone-power-system-helps-light-up-bustard-head
Stand Alone Systems ideal for Bushfire relief
ABC's 7.30 Report featured a report on how distributer's are using stand-alone power systems to supply customers as an alternative to poles and wires. Their report details how bushfires devastated homes and over 3200 poles and wires in Victoria were destroyed and it literally became a matter of survival for some househholds. 
A SAPS system replaces poles and wires which can pose a bushfire risk and are expensive to maintain, a cost that makes up about half the expense of power bills for everyone on the network.
Portagrid specialises in Stand Alone Systems and with our unique Patented solar array systems which can be operational within hours and also relocated with ease are ideally suited to natural disaster situations (see our Solutions page for more information).
Click on link below to watch the episode;
Energy networks making it possible for homes to have standalone power – 7.30 (abc.net.au)
Renewable Energy a new frontier – by David Suzuki
David Suzuki's article in Canadian Newspaper – The Chronicle Herald refers to the Portagrid unit with the deployable array.  "The Portagrid from Australia, is an all-in-one solar plus storage device custom designed to use in remote regions. It is easily folded up and moved".
The award-winning geneticist and broadcaster is a longtime activist to reverse global climate change.  Dr Suzuki's article refers to Portagrid  as a Company showing that supplying Australia's energy needn't be expensive or polluting.
Portagrid are proud to be seen as a leading innovative Company with not only solutions for Australia but also world-wide.
Award Winning Technology
Portagrid's founder and Director, Jason Pyne won the Tropical North Queensland Innovation Award (TNQiA) for the Portagrid system with the deployable array. A modular, transportable renewable energy generation and storage system which is the first of it's kind in the world.  Currently holding the Australian Patent and with a Global Patent pending in 148 countries.
With such inspiring leadership, Portagrid are heavily involved in Research and Development (R&D) of renewable energy solutions.  We encourage our team to think outside the square and embrace innovation as an essential part of our business.
Outstanding Innovation
As a Finalist in the NECA (National Electrical and Communications Association) Award for the Outstanding Innovation Award, inventor of Portagrid, Jason Pyne is thrilled to be receiving an Industry Award. 
To be nominated by the Electrical industry peers for this Award is a true reflection of how well Jason's is respected in the Industry for his commitment and achievements when it comes to innovative technologies.